By TrailTurtle @ September 17, 2013 at 9:50pm

For a limited time, you can create truly powerful espers with upgrades discounted 50%. Not only can your esper grant powerful stat bonuses, it can boost your skills as well!
Plus: Get the new Goldion fashion, available for two weeks only, and discounted Skyblades!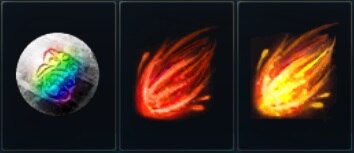 Tawen Gems are discounted 50%, down to 0.75 Jaden. Every time you assimilate the Tawen Gem, there's a chance that it'll change how many skills your Esper will grant a bonus to. (Remember that you'll need to have unlocked those bonuses to see them, or have used an Esper Polish on the Esper.) Most of the time, an Esper will only give a bonus to one or two skills, but with the Tawen Gem, you can up that number.
Wyvern Blood and Tiamat Blood are discounted to 2.50 and 0.25 Jaden. Catalyze these with an Esper to increase its level.

In addition, you can get the new Goldion fashion set! This black and gold fashion is brand-new, and will only be available for two weeks. You'll find it in the Fashion – Featured tab of the Marketplace.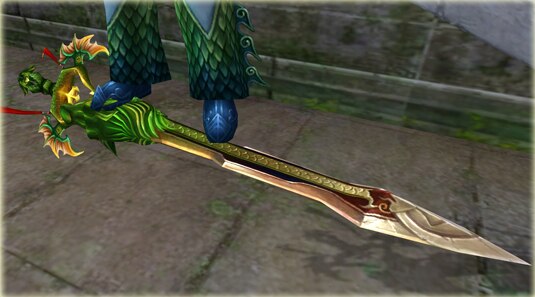 We've also temporarily discounted two classic Skyblades: The Glister is 25% off at 15 Jaden, and the Emerald Fire is 50% off at 20 Jaden!
Get your Goldion fashion and Esper upgrade discounts before they rotate out in two weeks — there's no telling when we'll bring them back!