By TrailTurtle @ September 17, 2013 at 9:50pm

This week, get discounts on Soulstone boosts, including Chi Enhancers, and win the Firmus Esper and Yuan Crystals!
Through years of solitude and war, Anan has collected a number of treasures. The Heart of Anan mystery box contains the Firmus Esper, Yuan Crystals and more.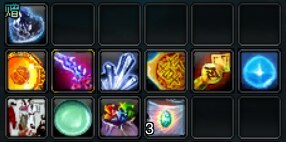 The Firmus Esper both unlocks the Megabane skill, which can inflict a powerful Defense debuff on enemies, and strengthens each faction's main Tier 5 skill. For more information about this skill increase, check back for a guide later in the week.
The Heart of Anan mystery box will only be available for two weeks, so act fast.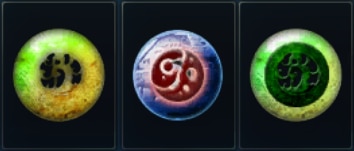 We've also discounted our Soulstone upgrades by 50%, making it easier to get boosts to your Resistances, Skill Accuracy, and more. High-tier Soulstones can give +50 or more to Resistances and other stats!
•Chi Enhancer: Discounted to 0.75 Jaden. Allows one Soulstone boost.
•Soul Inverter: Discounted to 0.25 Jaden each, or 2.50 for eleven. Increases Synergy and resets stat boosts.
•Soulflow Jade: Discounted to 1.75 Jaden. Randomizes number of Soulslots available, allowing different Soulset combination skills.
You can get more details in these blog posts: our old guide, and tips on how to get Soulstones. These Soulstone discounts will only last two weeks, so make sure to get your Soulstone upgraded!