By TrailTurtle @ July 23, 2012 at 2:29pm

Jade Dynasty's summer update, coming in early August, will introduce a brand-new equipment type. Unlock set skills and massive stat bonuses with new Soulstones!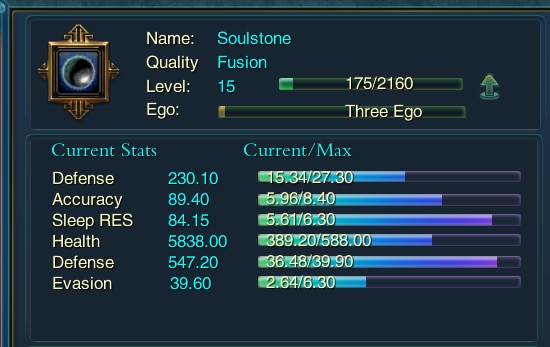 Most of the items you'll need are earned from the challenging Soul Tower instance, including the orbs to Awaken (activate) Soulstones. Once you Awaken one, it'll have one or more stats that you can upgrade. You'll have a very clear view of the stat's value and its potential maximum; you can get closer to the max by Boosting your Soulstone.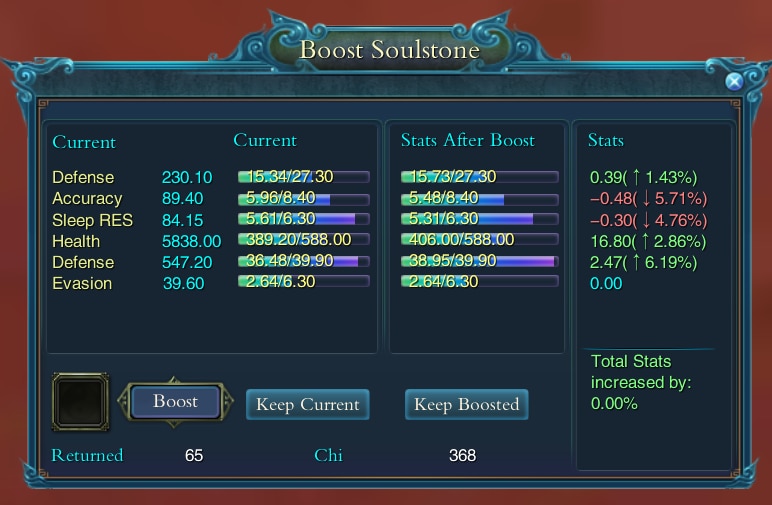 The Chi Booster shakes up your Soulstone's stats, potentially increasing or decreasing them. Before the boost is applied, though, you'll get to see the potential change. If it's lower than before, just decline to change! Your Soulstone will still get EXP for having consumed a Chi Booster, and you'll be a step closer to a higher-leveled Soulstone. Soulstones' raw stat bonus (which is upgraded through Chi Boosters) is multiplied by the Soulstone's level for the total bonus – so a tenth-level Soulstone is ten times as powerful.
When you first get a Soulstone, it'll have certain stats that it increases. You can scramble this by Resetting it, resulting in different stats and a chance at boosting more stats.
If you want to think of Boosting a Soulstone like Bloodsmelting an Esper, it's not a bad comparison – but whereas with an Esper it pays to focus on one stat, a Soulstone can upgrade all of its stat boosts equally. Even if you increase the number of stats a Soulstone gives bonuses to, the maximum for each will stay the same.
Soulstars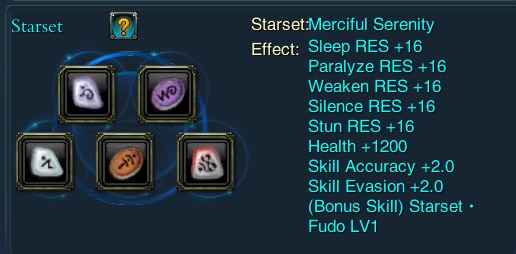 Soulstones have a max level of 20; when your Soulstone reaches level 10, you'll be able to start using Soulstars. Once you collect these – mainly with a little of your Soulstone's EXP – you'll be able to embed different ones in your Soulstone to create sets, unlocking skills and stat bonuses.
The set unlocks include some pretty substantial stat bonuses: The highest-level set grants +1200 HP, +2400 SP and more.
Sets will also unlock powerful skills, and we do mean powerful. These set skills include temporary invincibility bonuses, inflicting Freeze or Fast effects, and more.
Easy to Use
Soulstones were built with a smooth UI to be easy to use, even if they can take a while to master. One of the most helpful things Soulstones do is remove the quandary of whether to Reset or not, because resetting will effectively give you back all the Chi Boosters that you used on it.
These free boosts will let you build back your Soulstone to where it was before you reset it, so there's no reason not to Reset and try for more stats. Each time you'll get a chance at upgraded stats just like normal boosts – so after resetting, not only could you end up with more stats, each of them could end up as better stats!
The Soulstones also have some safeguards to reduce friction. If your Boost resulted in a net negative, but you mis-clicked and tried to accept the change, a warning message will pop up. You can always override it if you want, but you won't be doomed to a weaker Soulstone by an errant twitch of your hand.
Soulstones are a powerful source for stat bonuses, and if you can complete your Soulstar set, you'll be wielding a top-ranked skill to go with it. Look for Lord Fenix in Sunstream City to start your Soulstone collection this August in the summer update for Jade Dynasty – the free MMORPG with epic PvP and the best new equipment!
Like what you read and want to learn more? Check out our summer update announcement…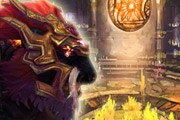 … or the VIP Rewards system preview!