By TrailTurtle @ July 27, 2012 at 3:00pm

You murmur words of ancient power, eldritch energy coursing through your veins as you stare at the object of your enmity. Your opponent stares back woodenly, refusing to budge or change what it shows you. After long moments, you're forced to drop the staredown and throw up your hands in dismay, turning away from your wardrobe.
"By the Red Eye of Abbadorus, my mystic robes are all dirty again!"
We've introduced the new Witch and Wizard Costume Set, including everything you need to customize your character's look as a classical magic user. If you tend towards deep magic recited from ancient grimoires in places of power, you can wear a high-collared cloak; if the stage is your calling, fishnets and tophats are easily available.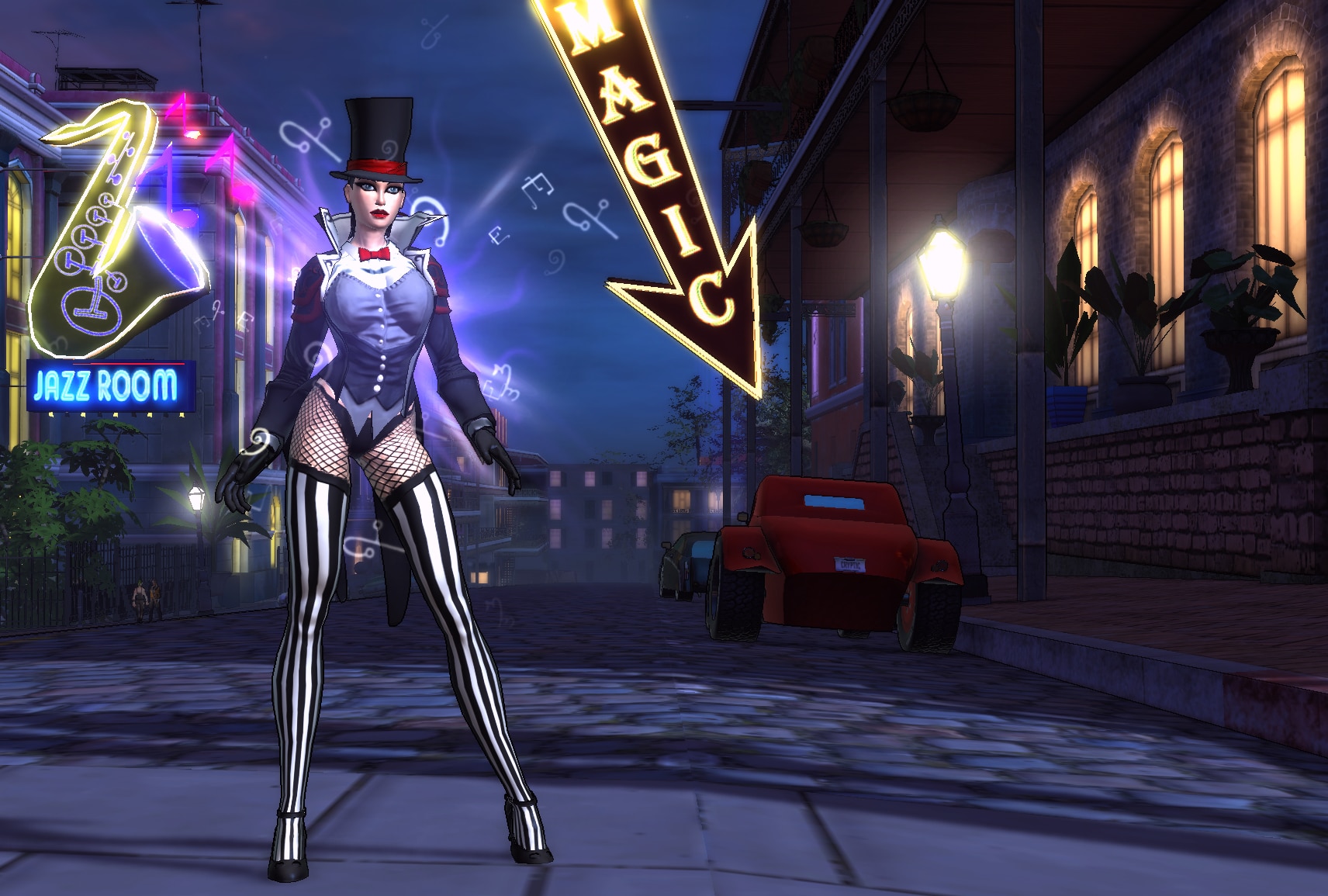 The world needs magic-users more than ever, with the rising threat of Hi-Pan, including his new Custom Alert. You'll need every arcane vestment you can find to stand against his evil magic.
Whatever type of magic you wield, the Witch and Wizard Costume Set is perfect for you, and it's just 475 ZEN in Champions Online, the superhero MMO with the best cabalistic costumes!