By TrailTurtle @ June 19, 2012 at 6:28pm

It's been a great week for art in JD, and it's about to get better. We've been getting some stellar entries in the Wallpaper Contest, and we're partnering with our friends at MMORPG.com for a new screenshot contest, with Europa Treasure Boxes and 7-day Aeon Lion mounts as the prize.
The MMORPG.com screenshot contest is simple to enter: Just post one of your best screenshots from Sunstream or the Divine Realm in the comments thread. There will be three winners, so you've got a great chance to snag some prizes.
This contest will go from now until June 24, so make sure to get your screenshots in fast. Your prizes await!
We've also got our own wallpaper contest going on right now, and some of your submissions have been absolutely spectacular. Anidori and CeIbie in particular have been cranking out some amazing hand-drawn wallpapers, but alongside them are many people who have been inspired by JD to make art.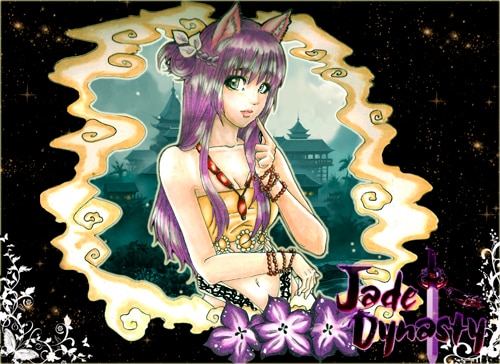 "Arden Sakuya," by SakuyaGin – Shura.
You can check out all the submissions in the forum thread, or see our favorites in the Facebook spotlight album.
Happy arting, everyone!