By TrailTurtle @ February 29, 2012 at 5:02pm

Welcome to Elysium and its deadly PvP. The Empyrean Lands update is about to arrive, and is scheduled for March 2.
With a little luck and a lot of skill, you might even survive the trip.
Elysium was built from the ground-up to be a battlefield, and as soon as the gates to the Empyrean Lands swing open, the battle will begin. Players looking for bloody PvP can gather in the central Aeon Wat palace, or take the war to the four main altars in Elysium.
Even players more interested in grinding for rewards will have to fight over monster spawns and backstab each other for harvestable items. Elysium strips out all complications from your PvP settings: Set everyone as a target, or no one. There's no hiding behind a white name, nor will you gain Infamy from killing white-named character.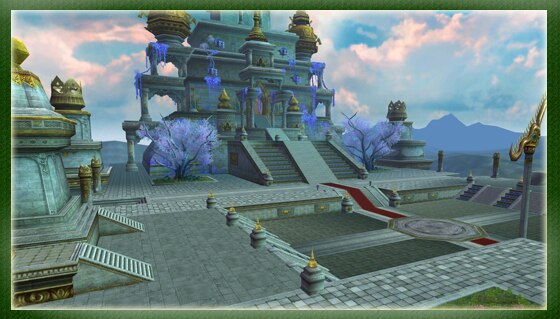 At the center of Elysium, the Aeon Wat is the hub for PvP. Held up by the power of the immortals, this palace is a floating island above a deep chasm, surrounded by waterfalls and dizzying drops.
It's built for wild and savage PvP: It includes both wide-open spaces for pitched battle, and enough twists and terrain for sudden ambushes.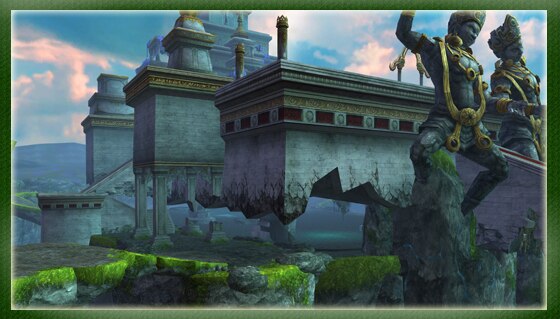 The Aeon Wat has three levels: a cavern below, an open courtyard above that, and a small shrine atop a staircase.
All three of these layers interlock: There's a chimney going from the palace to the cave, and two staircases from the cave to the courtyard. Always watch your back for sneak attacks.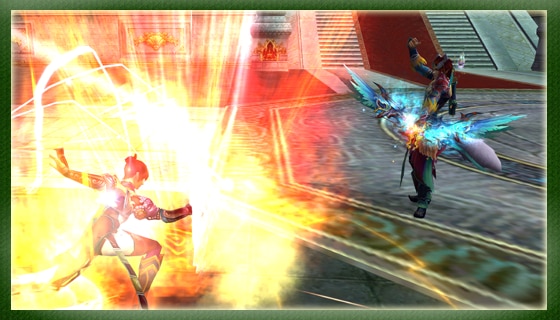 We regret to say that cross-server PvP was not technically feasible. The character databases for each server, if merged as cross-server PvP would require, would create duplications and corruptions.
We'll be running a number of events to showcase Elysium's potential as a PvP zone, including eventually a set of achievements for PKs in Elysium.
Keep your blades sharp, because if everything goes as planned, Elysium is scheduled to open March 2!