By TrailTurtle @ December 16, 2011 at 3:25pm

After fighting your way through the Crimson Peaks instance, get ready to gorge yourself on rewards.
There are two major rewards to be gained from Crimson Peaks: the mass of Taichi Pills and Chroma Beads from completing it normally, and the rare Kirin Sigil Shards. This is the first time that a Kirin Sigil has been made available through in-game adventures!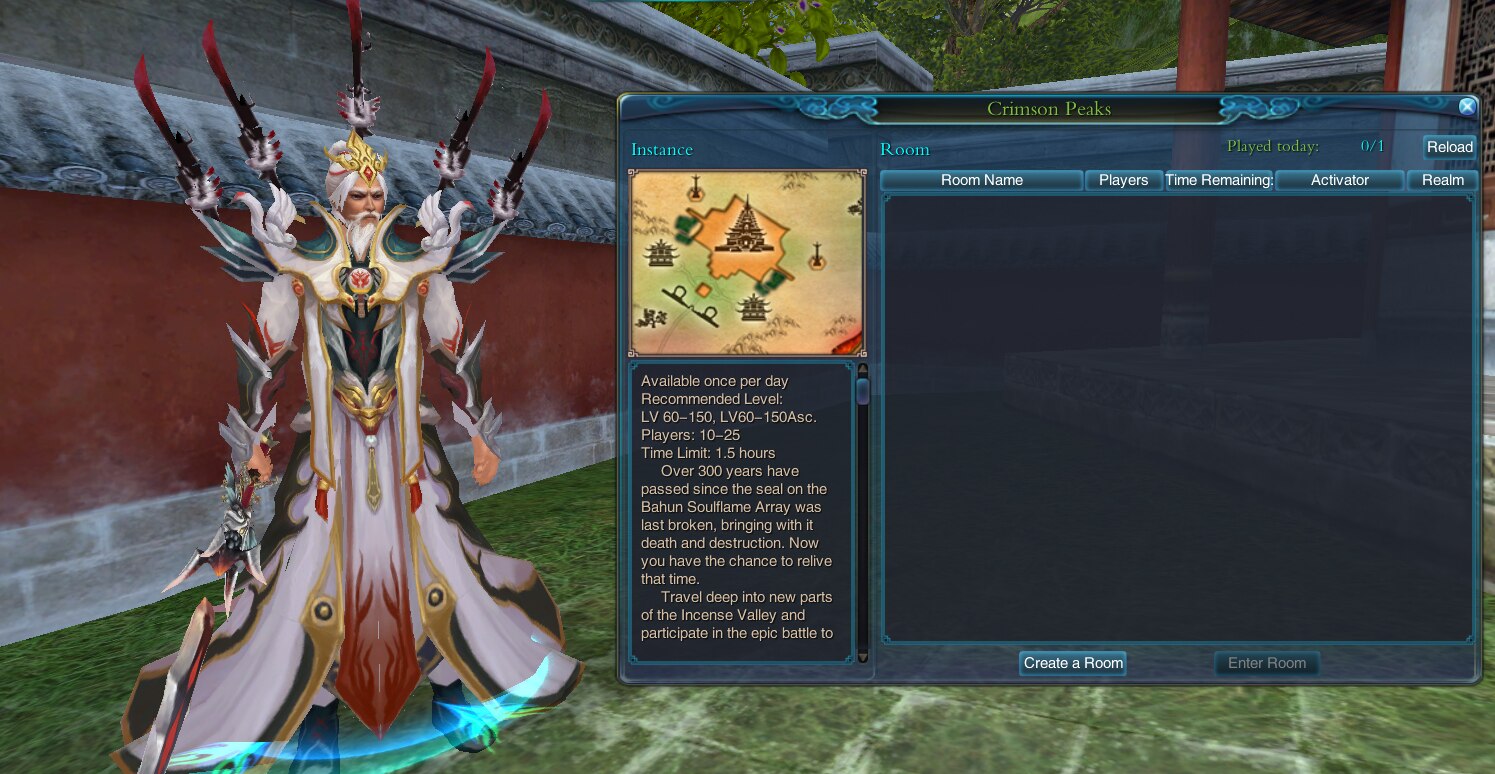 To get a Kirin Sigil from Crimson Peaks will require dedication, luck and the skill to take advantage of both. You'll need to gather ten Kirin Sigil Shards, and then take them to an NPC in Crimson Peaks.
Your first Kirin Sigil Shard will be the simplest: it's a reward at the end of the quest chain that explores the story of Vanti and Negar. This quest chain will start automatically for you at Tanis Ka, and it will take you across the world and through Crimson Peaks. At the end of it, you'll receive one Kirin Sigil Shard.
After that, keep your rabbit's foot handy. There's a chance that the final boss you'll face is the spirit of Lady Linaska, tragic creator of the Beastlord. This is a random occurrence, and you'll have to go through the instance multiple times to come face-to-face with her.
If you can defeat her, the Kirin Herald NPC will appear nearby. Talk to him to receive a Kirin Sigil Shard – yes, every player in the instance can get one.
Quick caveat: At the same time as he spawns, the countdown to be teleported back to Sunstream City will begin. Make sure to get the Kirin Sigil Shard before that happens.
Once you have ten Kirin Sigil Shards, you'll need to talk to the Kirin Herald again. You can exchange the Kirin Sigil Shards for one Kirin Sigil.
If you've got the Kirin Sigil, congratulations! You've snagged one of the most powerful items in Jade Dynasty, able to guarantee refining for upgrading equipment up to +10. This Sigil is usually only available in the Bonus Shop or as a prize in mystery boxes. This Kirin Sigil is not tradable, but otherwise functions just like any other Kirin Sigil.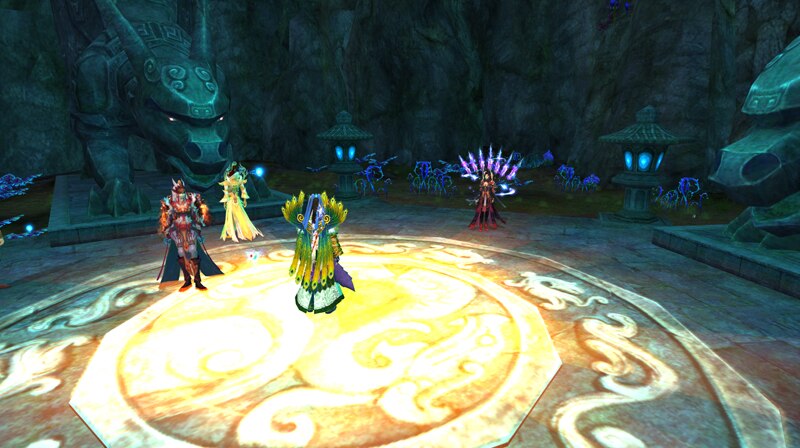 There's also the Blazing Voucher, which provides a huge reward for players who complete Crimson Peaks. After defeating the fourth boss, the Beast Lord Phantom, talk with Vanti the Etherblade to turn in the Blazing Coucher for a chunk of prizes: 500 Taichi Pills, 2,000 Affinity Beads, 400 Chroma Beads, and three Ancient Coins. These are all non-tradable.This works much like the Champion Voucher for Moontop Hollow: you'll get one of these vouchers every week, and they expire at the end of the week.
If you're not satisfied with this reward, though, you can continue on to the fifth and final boss: either Lady Linaska or the warrior Sly Dragon. Sly Dragon will reward players with tons of gold and two Dragon Muscles if they can defeat him. These bosses are optional, and you don't need to beat them to complete Crimson Peaks.
Incense Valley is the home of many powerful secrets, and raiding the treasures of Crimson Peaks can bring you great riches. Gather your party of ten characters and set forth – for glory and Kirin Sigils!