By TrailTurtle @ September 30, 2011 at 3:00pm
When you're good to your parents, you get presents from Santa; when you're good in Jade Dynasty, you get interviews from PWE.
This is part two of the interviews that we did as part of the Perfect World International Championship. This one's with Mandy, the main line of communication between Perfect World and Wanmei.
PWE: Please introduce yourself!
Mandy: My name is Xia Congying. My English name is Mandy. I'm an Assistant Product Manager at Perfect World Beijing, and I work on Jade Dynasty.
PWE: Tell us more about what an Assistant Product Manager over in China for Jade Dynasty does?
M: I think the most important thing is I need to coordinate between the USA Product Manager and Chinese developers.
… I also directly speak to the different JD development teams based on feedback and requests given by the USA. I also give information on new content in ZX … I also give reports to the ZX devs based on what is happening in the US.
I also give ice cream to the devs.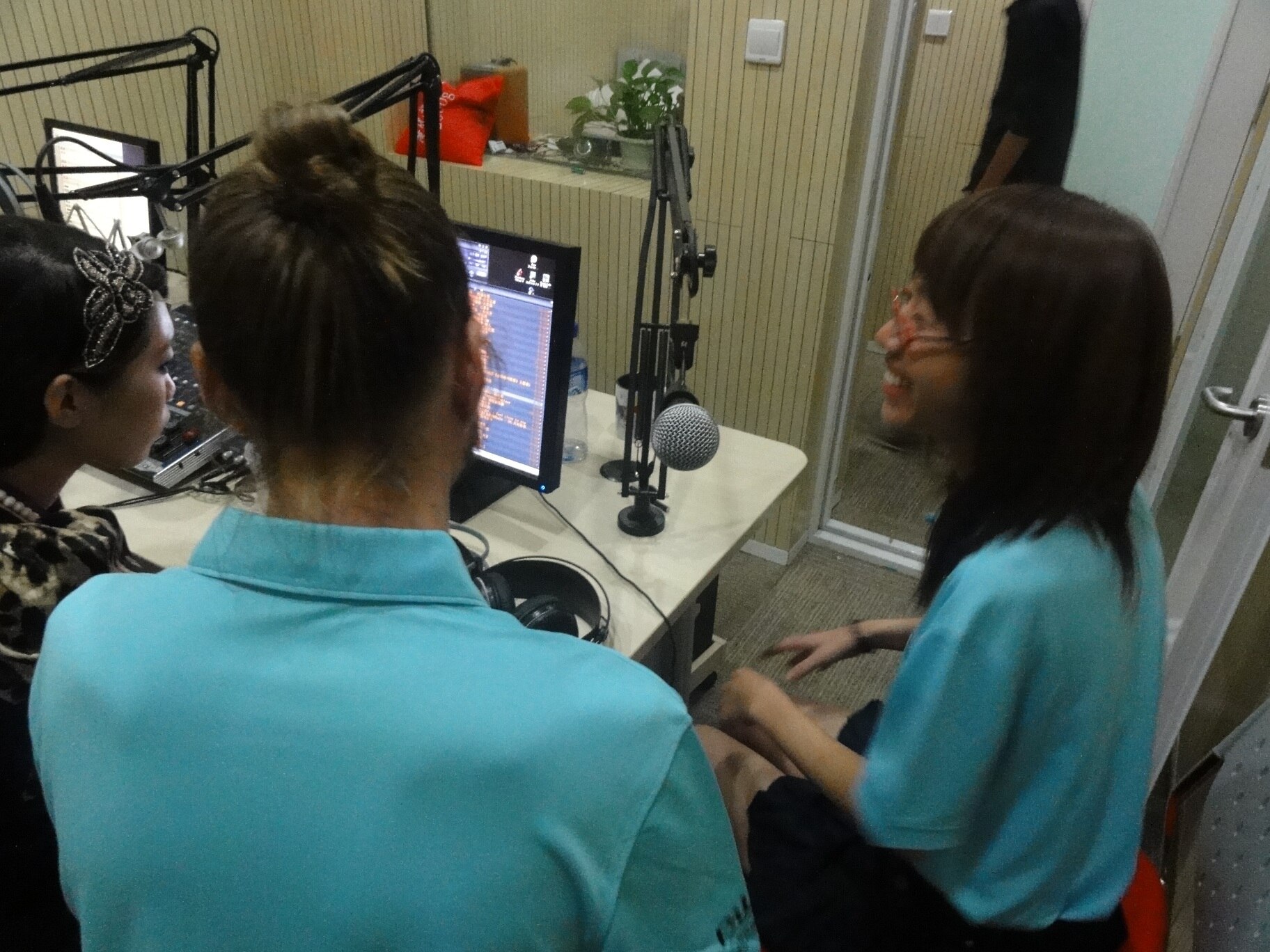 Mandy hyping Team Legacy in a radio interview.
PWE: What are your hobbies outside of playing Jade Dynasty?
M: I enjoy hiking, and traveling, and eating (spicy food), and music.
PWE: What do you enjoy most about this job?
M: I enjoy being able to work with various departments to help the game out, and I learn something new each day—this job is never boring! Through working with both the developers and publishers, I gain a unique perspective into the operation and continual improvement of Jade Dynasty.
PWE: What's your highest level Jade Dynasty character?
M: I have a LV127 Asc Fuwa Skysong.
PWE: What are the differences between JD and ZX players?
M: JD players are very practical (going for power and refinement). ZX players also are into fashion and other vanity items.
PWE: What did you think of the PWIC this year?
M: Experiencing the accumulation of all of our hard work this past year by seeing dedicated, passionate players from around the world continues to inspire me to work even harder.
PWE: How do you feel the USA/Europe team performed this year?
M: I was very nervous seeing the 1st round against Japan, and seeing our team captain stay cool during the match was very inspiring.
PWE: Is there anything you'd like to say to the US/Europe players of Jade Dynasty?
M: Thank you for your continued support of Jade Dynasty, and all of us here at Perfect World Beijing will continue to improve the game for everyone.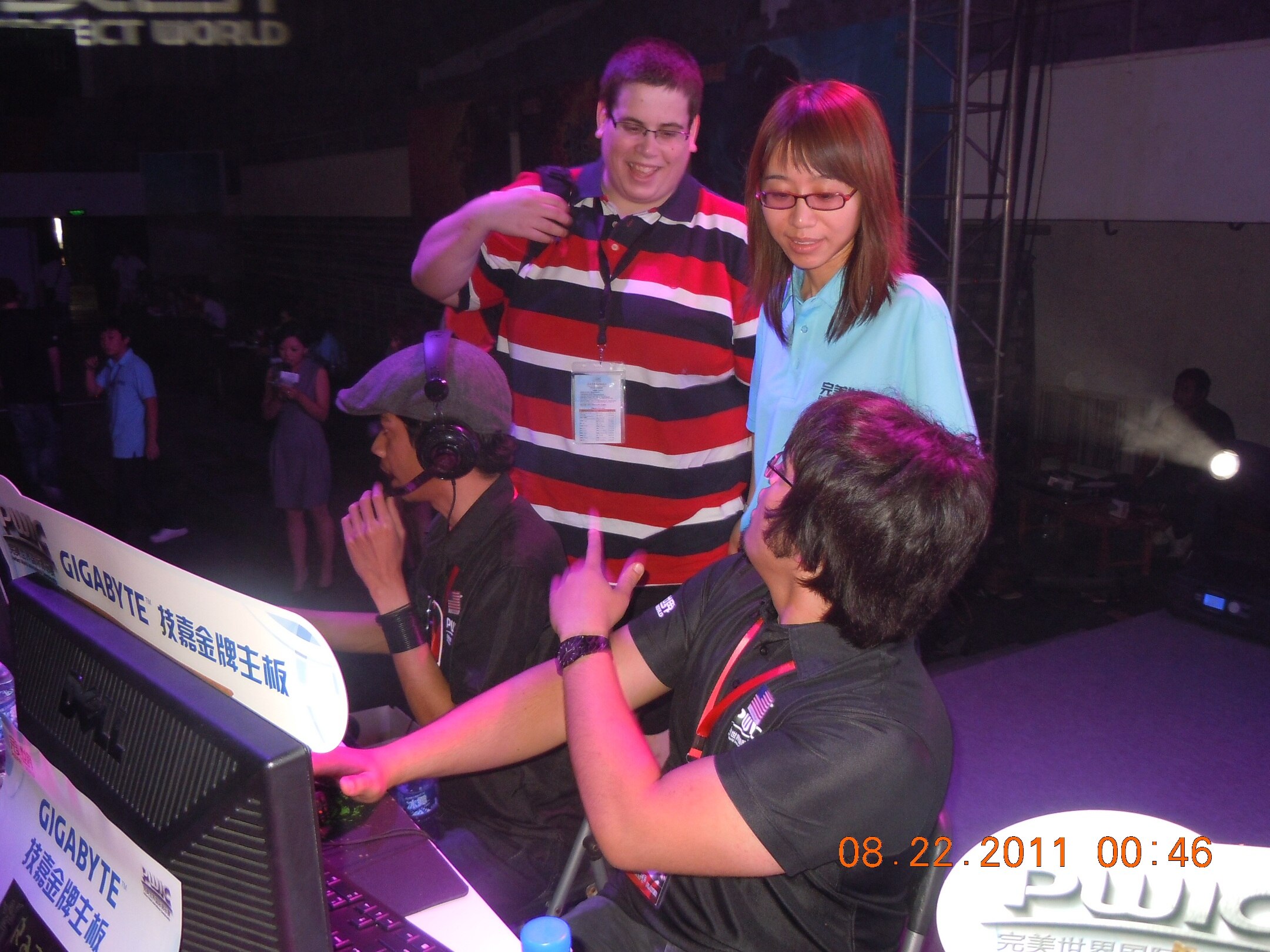 Mandy showing Greenthorne how to set up his Esper, just before the match with Russia.