By dreamdefender @ December 11, 2013 at 10:38pm

Coming in Jade Dynasty: Regenesis are alliance bases! These bases are really more like city-states, complete with buildings and resources to level it up into a truly developed capital.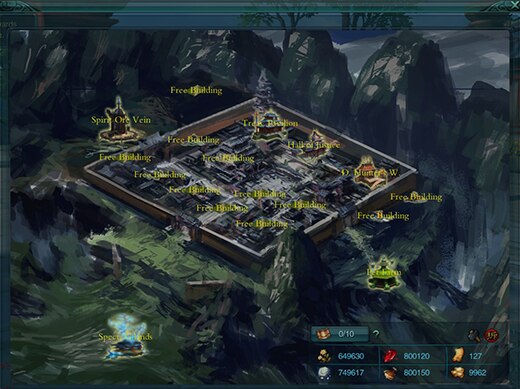 Alliance bases are headquarters for alliances to congregate and work together to improve themselves. Leaders can enact events, create auctions, and improve the base until it starts to resemble a city!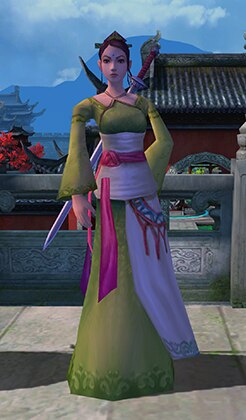 Wu Terran in Sunstream City (499, 343) will provide you with the ability to establish a base once your alliance is ranked in the top100 and at least LV4. Once this is achieved, your base will be accessible by hitting G and going to the construction window. At the bottom right is a button which will teleport you straight there from anywhere in the world.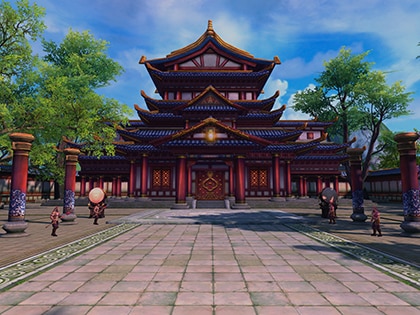 When you enter your base, you will have only 5 main buildings:
- Hall of Justice
- Spirit Ore Vein
- Spectral Grasslands
- Demon Hunter's Workshop
- Pet Farm
The Hall of Justice is the main building for starting alliance base events. The Spirit Ore Vein and Spectral Grasslands are resource gathering locations. They provide quests to gather resources which are used to construct additional buildings, as well as, level up buildings within your base. The Pet Farm is used to gain food, taichi pills, and cash coupons, which are used to buy alliance goods/auctions items. The Demon Hunter's Workshop is the place to go for Yasho Cores and summoning monsters to fight in epic alliance monster events!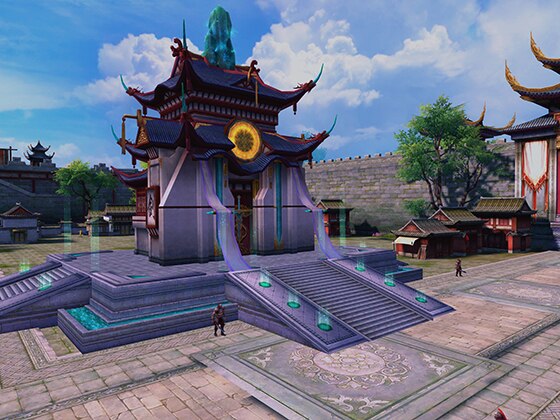 Once enough resources are gathered, the alliance leader may begin constructing new buildings. Once construction of a building is underway, members of the alliance must complete base quests to progress it's completion. Only 10 base quests may be completed daily, so the more members that participate, the faster a building will be completed.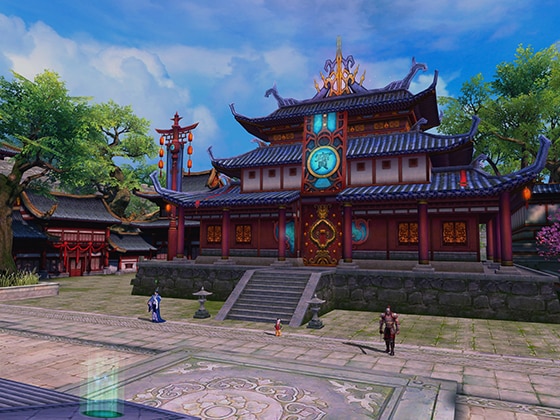 There are a lot of uses for an alliance base outside of a cool place to hang out. There are events that the alliance leader may start involving waves of enemies that reward players when completed. These events take place within the base, so can provide an alliance specific activity for all to hone their skills in. Upgrade buildings to gain access to more events, quests, and greater prizes.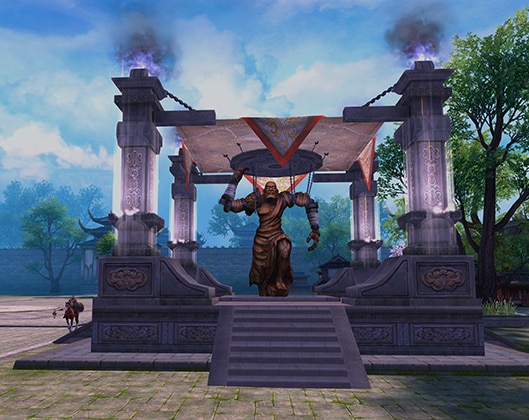 An alliance leader may also begin an alliance-only auction, in which certain prizes are available to all who wish to bid (within alliance). These items are viewable from the marketplace, accessible through the alliance window (G). The items require cash coupons to bid on, which are awarded from donating jaden to the alliance, as well as from completing alliance quests and events.
Every location in the alliance base can be teleported to instantly from the map, making traveling a breeze and saving you precious time.
There is much more to discover in the alliance base system, but we hope you've enjoyed this preview of what you'll get to discover soon in Jade Dynasty: Regenesis!
(all names subject to change by release date)