By dreamdefender @ November 14, 2013 at 12:43pm

A new era is being born and the call for adventurers goes out. The next big expansion is on the horizon — Jade Dynasty: Regenesis!
New allies and new enemies await these intrepid warriors, and untold rewards are theirs to be grasped. The journey begins in the small town of Sunstream, rebuilt after being almost completely destroyed. But who are the Etherkin, and why are they here now? Better yet, what do their two tribes, Kytos and Psychea, hold for the future of the land?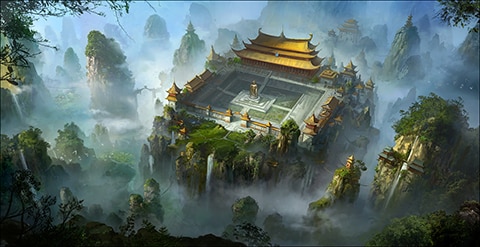 Jade Dynasty: Regenesis features
– New race unveieled: The Etherkin!
- Two new Etherkin factions: Psychea and Kytos
- New colorful and engaging starting zone for all 3 races
- New instances & updates to previous ones
- New alliance bases
- Updated graphics engine
- Updates to PvE / PvP and much more!
That's not all: There's tons of changes and additions coming in Regenesis. You can expect new enemies, quests, items, gear, and more! Below, we'll be taking a look at the two new factions of the Etherkin race, the Psychea and Kytos Tribes.
The Psychea Tribe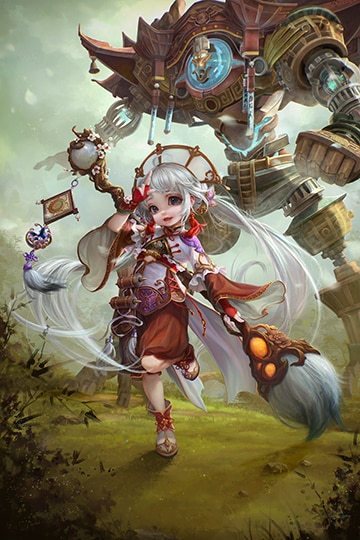 These cross-dimensional travelers have a child-like appearance, a bit offsetting when combined with their piercing gaze and acute intellect. They prefer the more elegant and graceful solutions to life's obstacles, quite unlike their fellow Etherkin, the Kytos.
The Psychea wield over-sized calligraphy brushes that are imbued with magical power to summon traps, minions, and their most fearsome creation, the mighty Psyteks.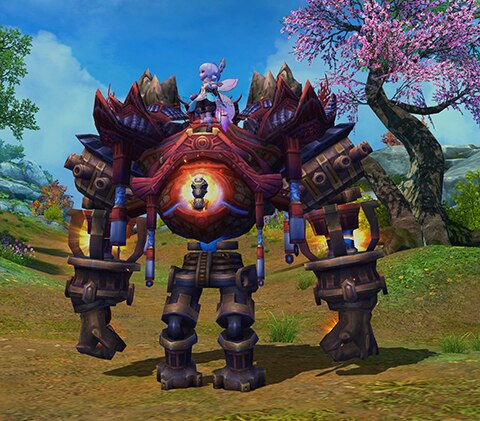 Watching the Psychea in action is a showcase of their creativity in dealing with various challenges. Some situations may require careful planning, controlling the battlefield with the use of ethereal traps or motion-activated explosives. Other times, a more straight forward approach may be desired, using their mech-like Psyteks to barrel through enemies — though it costs Spirit to maintain their Psyteks.
If neither an ambush nor a blitz strategy is viable, they can always rely on their minion summoning skills, letting them sustain the fight with little risk to themselves. With the land as their canvas, the Psychea use these methods as their paint while they create a masterpiece in the heat of a battle.
The Kytos Tribe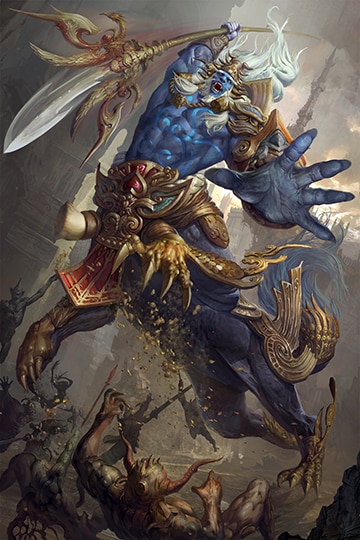 Opposite of the elegant and fragile Psychea are the brutish, headstrong Kytos Tribe. These mighty warriors are an all-male tribe who pride themselves on their spear wielding skills. They have forgone the use of Spirit for casting spells, relying instead on their own life force and fury in battle to fuel their abilities. Though uncommon, a Kytos may allow a friend to hitch a ride if they are feeling in a gracious mood, but do not simply assume this right is granted easily!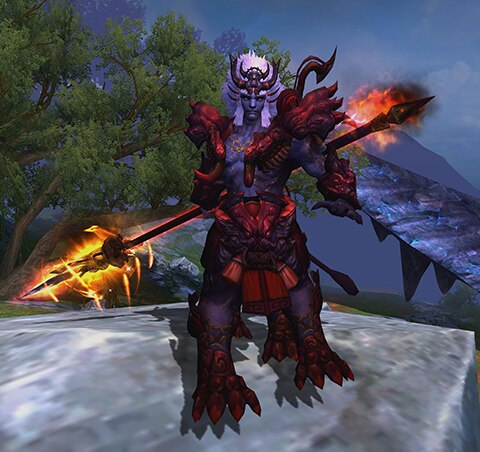 Angering a Kytos means you are prepared to face a stampede head-on! These quadripedal warriors are very durable, mobile, and adept at breaking through the front line to assault vulnerable targets. Kytos members often disregard how many enemies face them, charging heedlessly through the front line to inflict massive damage to all targets around them. Many of their attacks are wide sweeping, and they can learn to temporarily reflect damage, letting them rush directly into the center of the enemy.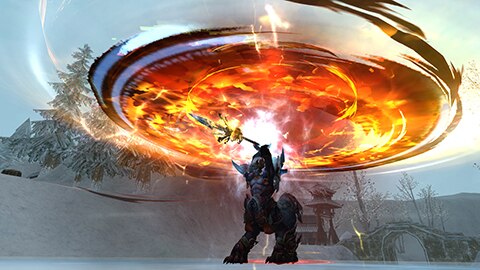 One of their Tier 5 techniques exemplifies the combination of mobility and attack power, allowing the Kytos to move at high speeds while swinging their fiery spear to decimate their foes. Should things get too much for them in the thick of battle, their self-buffs and disrupt abilities combined with high movement speed allow them to escape to fight another day!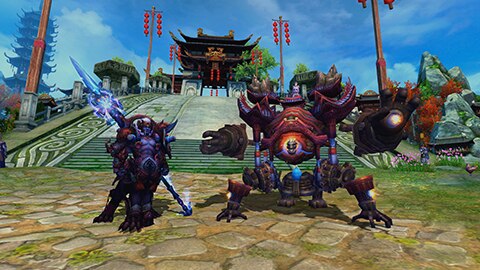 We hope you enjoyed this small preview of the new expansion to Jade Dynasty, Regenesis. We'll be posting more previews, so stay tuned, adventurers!